The Germans have the word gemütlichkeit (pronounced gem-moot-lic-kite). There is no equivalent in the English language. It means a sense of ease, coziness, and general contentment created by one's environment and maybe even the people in it. It is felt, not seen. People feel it when it's there and miss it when it's gone.
Like the rolling snow, the holidays are back. It is a time when people gather to enjoy each other's company over the bonds of family, food, and gifts.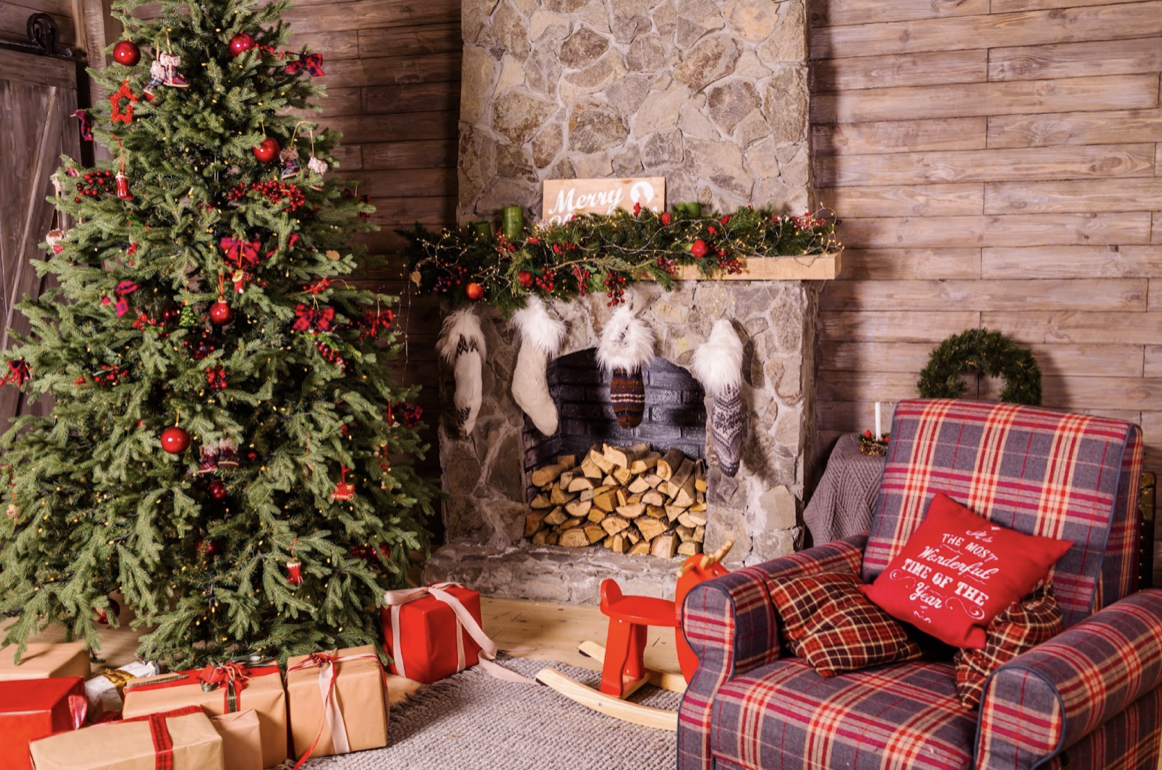 A space itself can also be a gift. It can be used to gift people happiness. It can be used to gift people trust. And most of all, it can gift people the feeling of gemütlichkeit. As celebrants are gearing up for the holidays, whichever ones they celebrate, they will be looking for ways to gift their friends and family this elusive feeling.
It can be a daunting task to capture, but the work does itself once gotten right. Subtlety is key. Here are four ways to turn your living spaces into a place of gemütlichkeit.
Who says the tree should be the only Christmas plant in the house?
While the tree will be the focal point of any Christmas gathering, why not bring the forest into the home? Poinsettias are a traditional favorite for plant-based decorations, same with green garlands. Why not create a more natural feel with climbing vines?
They can be plastic or organic, you decide. The point is to decorate places like window trims and door frames. You can even hand short ones from the ceiling. Then, you can further accentuate them with lights to add warmth, flowers to diversify the color palette, and maybe even leftover tree ornaments. The only limit is your imagination.
Use wood to create the feeling of a cozy log cabin
Have fireplace? Great! A pile of firewood will not feel out of place. Christmas evokes images of people gathering around a fireplace wearing woolly socks and sipping their choice of hot drinks. While a fire will do a lot to create gemütlichkeit, it doesn't have to be on. Simply having the logs near the fireplace is enough.
Don't have a fireplace? That's OK. Now is your time to shine as an interior decorator. Well-varnished wood furniture, furnishings made from raw wood, and warm-colored wood on window trims are just some of the ways wood can be used to enhance a home.
Remind them of their childhood through scents
Smell is the sense most tied to memory and emotion. A platter of cookies baked just right, that one scent your grandmother had in her home and the leafy smell of the tree itself has the power to make a person travel back in time to a simpler age.
The discerning decorator has many scent options in their toolbox. Candles, potpourri and air fresheners are tried and true go-tos. The adventurous types who like to break with tradition can reach for sticks of incense, essential oils on diffusers and even herbs and spices.
Turn the guest room into its own Christmas space
Family will come from far and wide. What better way to tell them your home is their home by decorating the guest bedroom? Here, you can recreate the decorations of the living room in micro. Putting in a Christmas tree, some wreaths, climbing vines and warm-feeling wood will surely make your guests feel welcome.