There is nothing more peaceful and soothing than lakeside living. With no shortage of waterfront space dotting Lake Michigan, those cold winter months have us all dreaming of those picturesque Illinois summers ahead.
Nowadays, lakefront cottages have gotten away from the traditional look and the creativity has surged with what you can find. Modern now mixes with natural and rustic into a cacophony of character and flavor.
It's truly all about making your home away from home happen the way you want it to happen. With the bleakness and drudgery of the winter still setting in, we can help inject some inspiration to take your illustrious lakeside estate to the next level with these four helpful tips.
Add in a reading nook
There is nothing quite cozier, (and frankly why we're starting off with this) than getting nestled into a quiet reading nook at the cottage. You will undoubtedly need a comfy chair, most likely an ottoman to accompany it, and toss in some plush throw pillows and a blanket and you have your set up on point. Try surrounding yourself with houseplants, adding in a suspended bookshelf to save on some room and warm lighting for the final touches. For more of a modern flare, like the one below, you can carve out a built-in extended cocoon to sprawl out and daydream.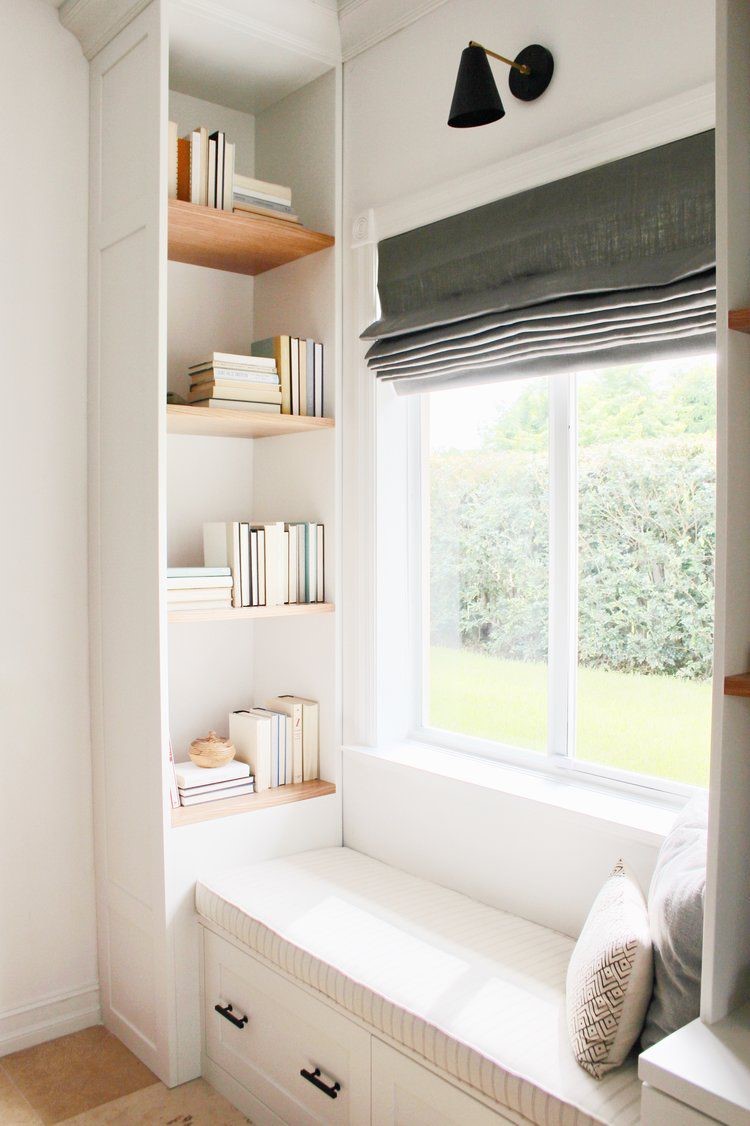 Photo Credit: the spruce
Outdoor Bar Area
Whether you're looking for a contemporary outdoor dining area or just your classic "Cheers" style bar to entertain your summer guests, building a bar space is always a big hit with the guests. You could take it one step further and add the built-in barbeque into a marble countertop, equipped with barstool chairs and a canopy roof. Set the ambiance by adding some outdoor hanging lights across the top for a decorative and elevated lounge style look.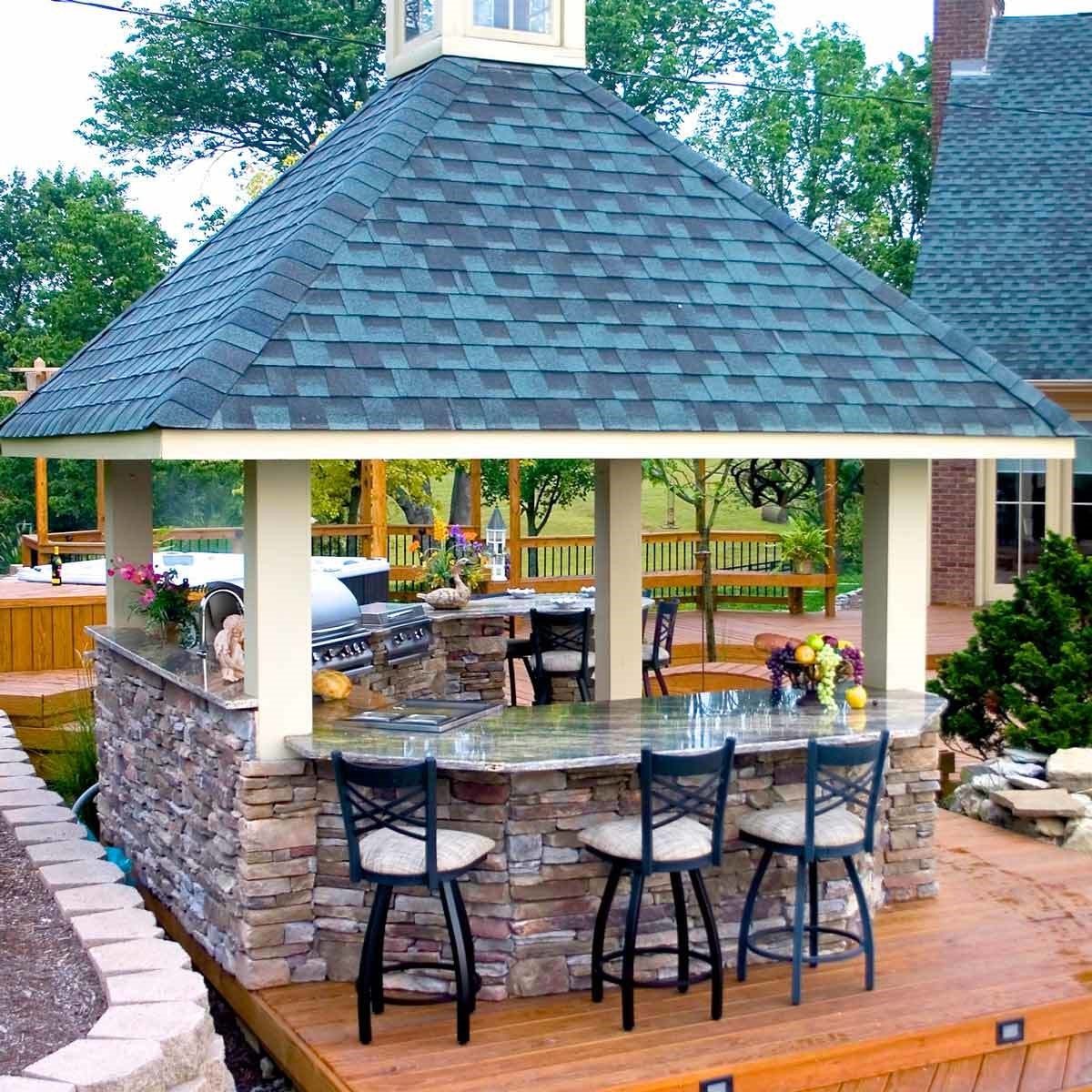 Photo Credit: family handyman
Create your own sunroom
Most cottage layouts have that extra space that can pretty much be whatever the homeowner wants it to be. Sometimes it takes adding an extension onto the home, but when you do decide to pull the trigger, it's always with this image in mind. With gorgeous natural light spilling in from all over, having your own sunroom is the defining mark on a cottage well done. With loads of white space, a splash of color and tons of seating arrangements, it's not hard to design a technology-free space that focuses on the human aspect to disconnect and reconnect with loved ones. Even though there is a whimsical wilderness all outside, you can easily create a sunroom you will never want to leave.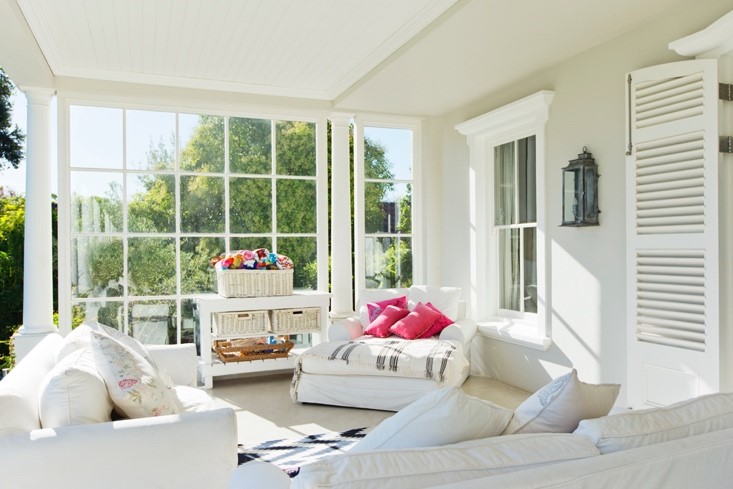 Photo Credit: HGTV
Fire Pit Area
Fire pits don't get utilized as often as they should at the cottage, but it is truly the one place where everyone can gather round and simply enjoy the moment. You can opt for plush and comfy seating with wicker furniture for the après portion of the evening, and have fun with aged-stone or a heated stone terrace that makes it equal parts inviting and comfortable to snuggle up for a night under the stars. Fire pits have come a long way from the classic throwing some wood on the scrap heap and starting a fire — and now with a few brush strokes, you can enjoy it all in style.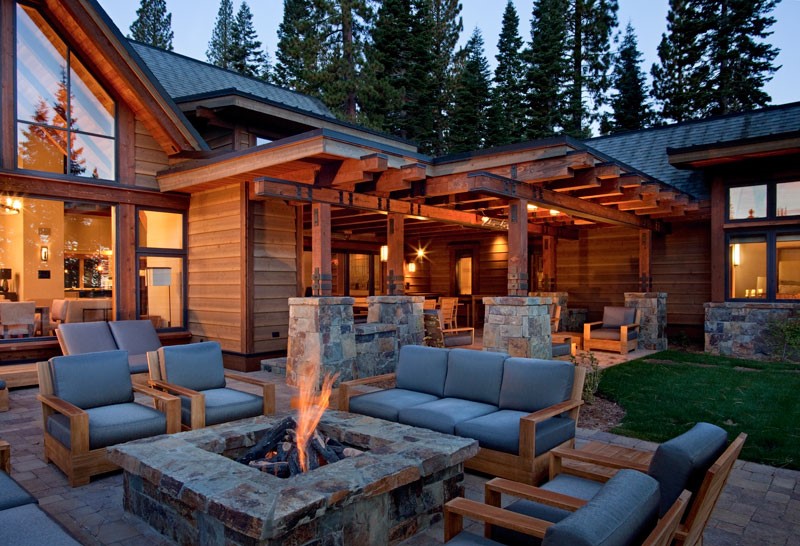 Photo Credit: Cabin Life
However you choose to paint your lakehouse masterpiece this summer, we can help make the dream happen faster!