Your home is one of your biggest investments. Whether you're investing in the space you want to retire in or the property you wish to sell at a higher price, it never hurts to make some improvements to your house for you or someone else to enjoy in the future. 
As the housing market in Chicago continues to be one of the hottest markets in the US, competition is fierce and home improvements have become increasingly popular in the last year. Largely due to the pandemic, the number of home-remodeling searches on the internet have more than doubled from 2020 to 2021, and these types of projects are expected to see a 9 to 10% growth this year. Hence, tackling home renovations that appeal to buyers could help you get ahead of the game. 
Here are five of the best home renovations you should consider for your next project.
Remodel Your Kitchen
Kitchen improvements remain the number one priority for homeowners. This room is the heartbeat of a home; it's where meals are made, families gather, and also one of the most attractive parts of the house for buyers. A beautiful new kitchen could seal the deal when the hard work is already done and the new owner can enjoy it.
In 2021, buyers are looking for more storage in their kitchen, which can be achieved with upgraded cabinets or a walk-in pantry. Built-in organizers, drawers and trays for cookie sheets, spices, and waste or recycling bins are also growing in demand. In contrast, open-concept floor plans including kitchens have dropped in demand since 2019, as people seem to want space with more definition. Nonetheless, kitchens that open up to family living rooms or to the outdoors remain appealing to homebuyers. Finally, island appliances such as built-in microwaves or dishwashers, and contrasting island cabinets using pops of blue or gray seem to be the new wave.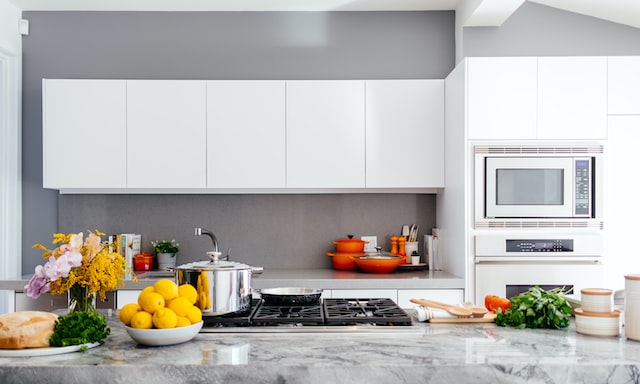 Photo Credit: Unsplash
According to the National Association of the Remodeling Industry's 2019 remodeling impact report, homeowners can recover around half of the cost of a kitchen makeover if they sell their home. So not only do you get to have the fun of upgrading your kitchen to look exactly as you want it, you can expect to make some of your money back when you sell.
Update your home's HVAC
Not as glamorous as a shiny new kitchen but definitely one of the most important components of your home. While heating and cooling keep you and your family comfortable during some of the more extreme seasons, they are often neglected as a background operation.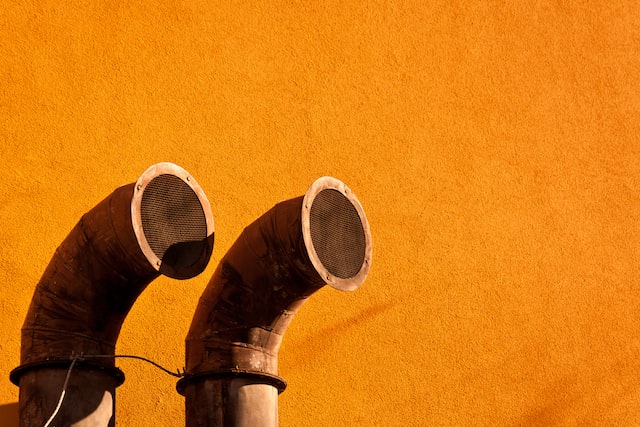 Photo Credit: Unsplash
Homebuyers are surprised when they find the heating and air conditioning to be in such poor shape after hiring an inspector, and they are usually not willing to overlook such an issue. The HVAC system is crucial for home operations and the money you spend on a replacement you'll surely make back when your home sells, so don't wait!
Replace your Roof
Look up at your roof, and maybe stay on the ladder as you do so. What do you see? Are the shingles buckling, curled, or missing altogether? Do you experience any leaks when it rains or snows? Or is the design just dated and in desperate need of a makeover? Well then, it's time for you to consider a brand new roof.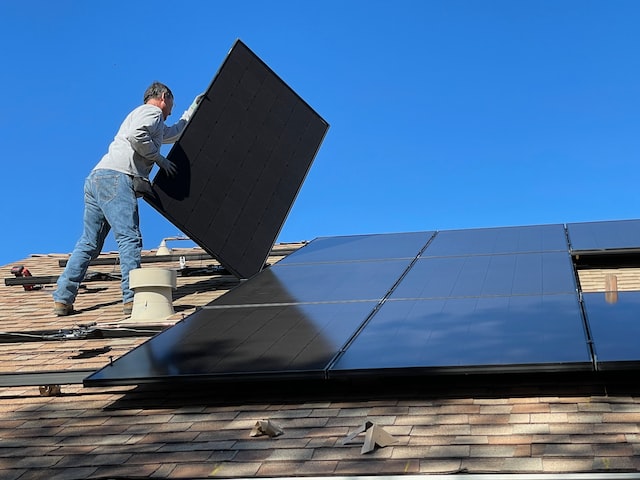 Photo Credit: Unsplash
Replacing your roof usually isn't something we immediately think of to boost curb appeal, however, don't overlook this front line of support against all brutal weather conditions. Chicago winters can get quite harsh and a disheveled roof can lead to unfortunate events such as roof collapses, which occurred in large numbers last February due to heavy snow. As a result, prospective home buyers might be more cautious of roof conditions. So to prevent accidents and prepare for vigilant buyers, make sure you take a look at your roof!
While you're inspecting your roof for damages, let your imagination run free and try to envision the addition of solar panels. Buyers may be hesitant to have them installed themselves but will be attracted to homes that already have them put in. Solar systems on your home are a great selling point as they promote eco-friendliness and energy independence. Plus, solar is cheaper than ever and you can begin to recoup your investment by saving on your hydro bill!
Add to Your Outdoor Space
While the inside of your home is still your sanctuary, nothing beats the option of entertaining or enjoying the outdoors if you can. Outdoor living spaces can make your home a tranquil destination for gathering and add major value to your house. But you need to be careful about what structures you put in as some, with the construction and upkeep, can force you to pour money down the drain.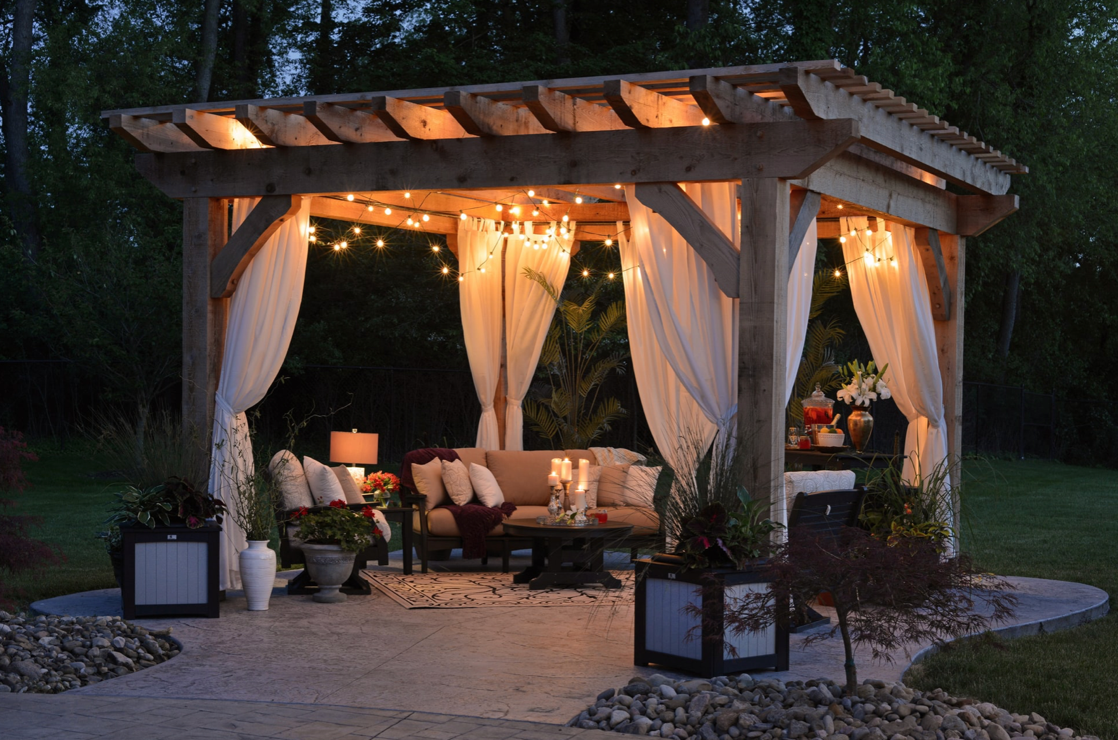 Photo Credit: Unsplash
A firepit is relatively inexpensive and can add a cozy factor to your home that will make your backyard accessible in the winter. Decks are not a cheap investment but the right maintenance will definitely add value to your home. Swimming pools, one of the most popular additions to backyards, not too much. While nice to look at and enjoy, they will not add monetary value once you factor in the maintenance and upkeep.
Don't Underestimate a Good Bathroom Makeover
This wouldn't be a home renovation checklist without including a bathroom remodel, would it? Your bathroom may not be the hub of your house like your kitchen or living room may be, but it's still an important part of the equation that should not be neglected and a bathroom upgrade could be a major selling point of your home. In fact, realtors estimate you could get almost 60% of your investment back if your home sells.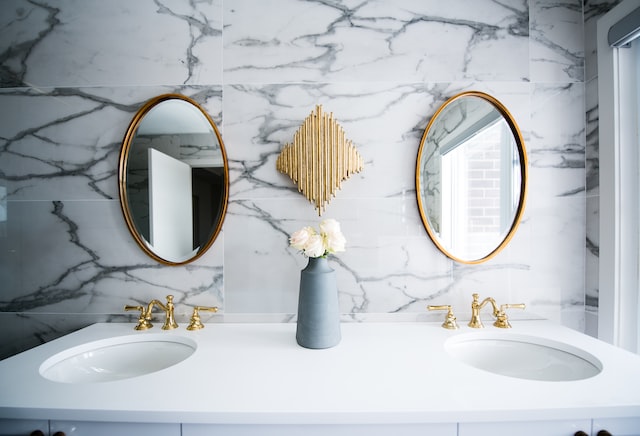 Photo Credit: Unsplash
Consider installing a new tub and shower head, or new tiling altogether. Also, think about future-proofing your bathroom with a shower bench or a curbless shower to show new buyers that they can age in peace without having to do any of the heavy lifting themselves down the line. Lastly, contemplate elevating the space to create a clean, refreshing and relaxing ambiance using natural light and decors as well as a neutral color palette.
Your home is your own personal oasis. It's where you and your family can come at the end of the day to relax and unwind together, away from the world. All these renovations not only add monetary value to your house but also the quality of life improvements for you to enjoy until the day comes to put it on the market. 
Widler Architecture is there to guide you through the difficult process of planning and building your remodel and we'll help you boost the value of your home, for you and the next owners.