When you're looking to enjoy some well-deserved rest and relaxation this Summer, what could be better than a private retreat just steps away? Whether your ideal vacation involves lounging by the pool, cocktail parties, or finding serenity in lush green spaces, you can transform your backyard to suit your unique leisure style and enjoy the staycation of your dreams all Summer long. We've put together some ideas to help inspire your backyard rejuvenation project and set you up for an endless Summer of backyard bliss!
Build privacy in your backyard.
Part of the magic of creating your very own backyard refuge is that you get to enjoy the tranquillity of a secluded, private space. Privacy fencing, strategically placed landscape and hardscape, covered patios, and canopies are all excellent additions to create a peaceful and private ambiance in your backyard. Privacy features are also highly customizable to fit the exact atmosphere you choose for your space.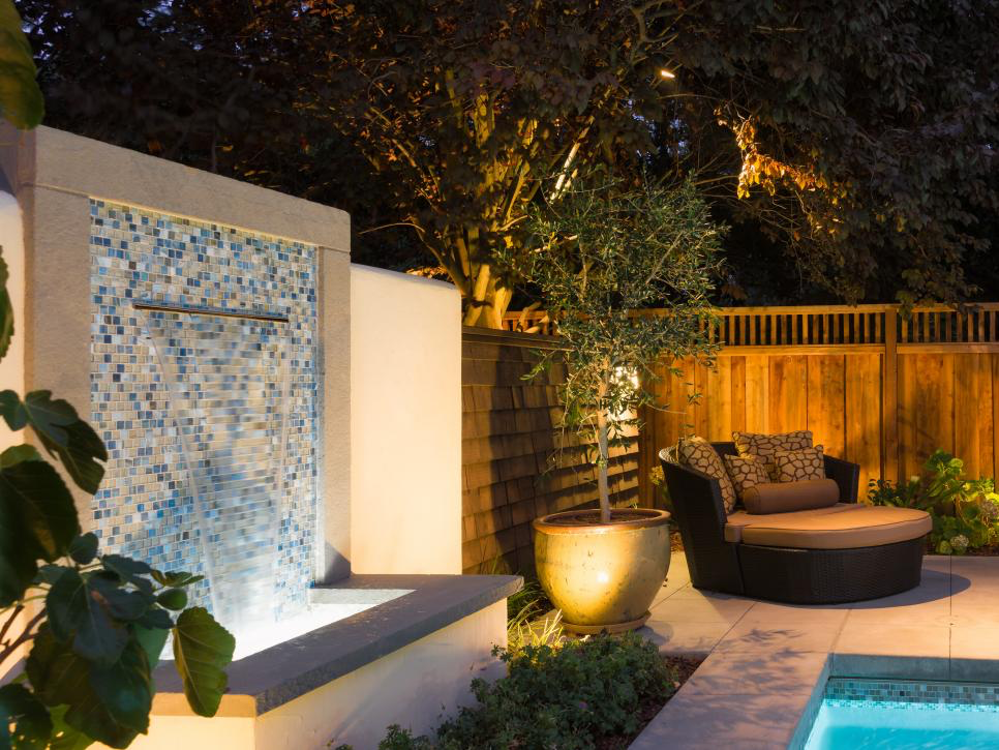 Image Credit: HGTV
Add a plunge pool.
There are lots of big benefits that come with small pools. They take up less space, require less maintenance, and are much cheaper to heat. Adding a plunge pool to a small backyard space is a great way to create the experience of your own luxury resort villa, where you can plunge and lounge by the water to your heart's delight all Summer long.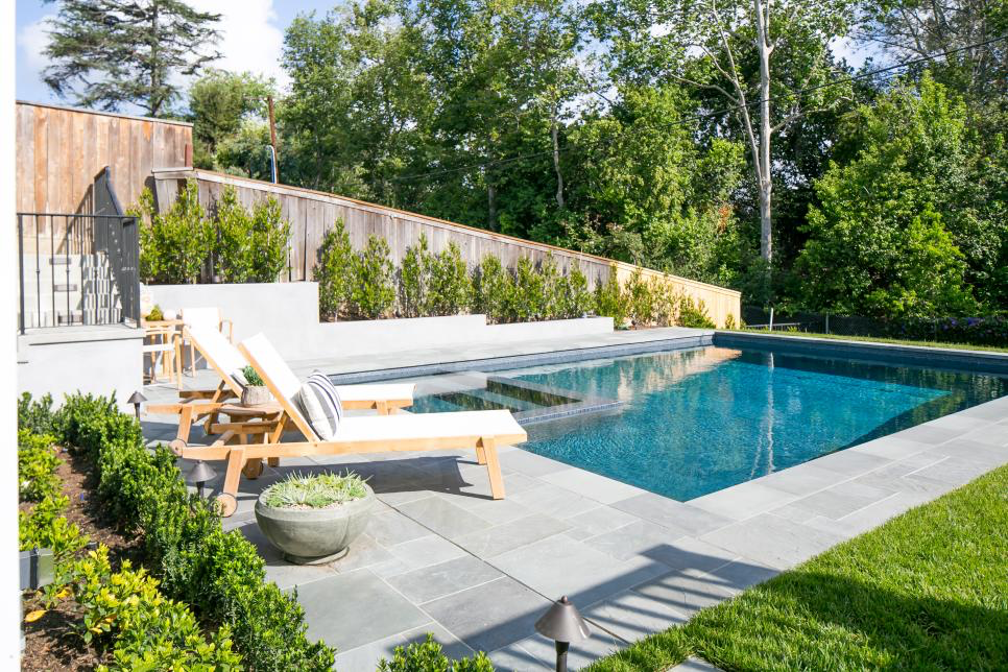 Image Credit: HGTV
Install a bar.
Bring the party to your backyard with your own custom-built outdoor bar. Perfect for entertaining large or small groups, an outdoor bar will add fun and functionality to your outdoor space and make your staycation plans even more satisfying. Make the space your own by choosing between a wet or dry bar and customizing fixtures, seating, and accessories. Remember to sharpen your bartending skills because your backyard bar will be everyone's favorite hot spot for the Summer!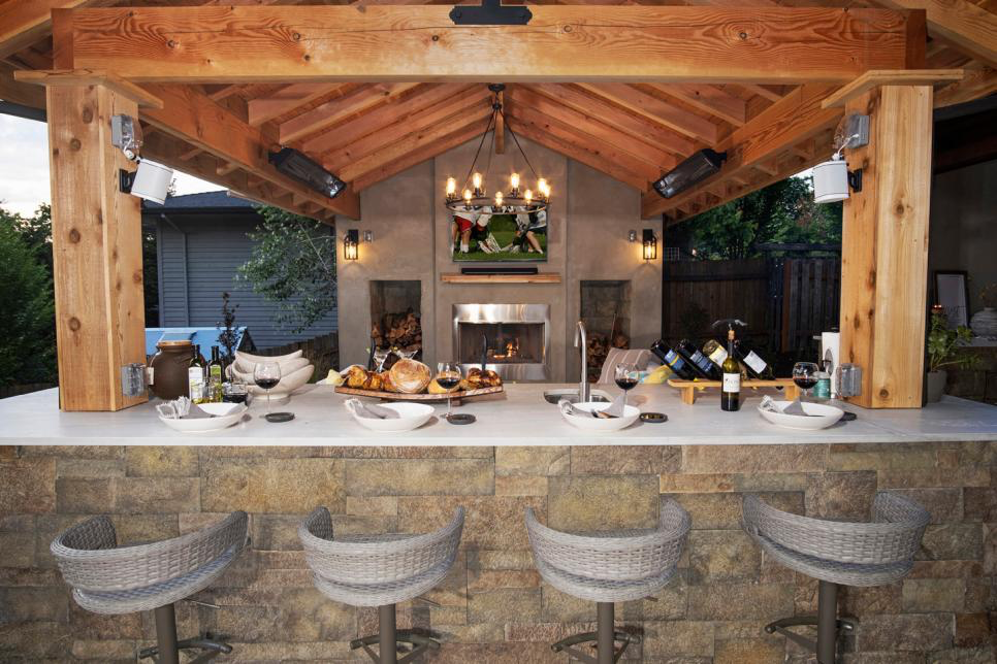 Image Credit: HGTV
Design an outdoor kitchen and eating area.
Al fresco dining is truly one of the best things to do during the Summer. Enjoying a delicious meal straight off the grill, in the open air, with friends and family is the stuff Summertime memories are made of. Design your dream outdoor kitchen and dining area with durable counter space, sleek grills, built-in appliances, storage, and even a wood-burning pizza oven. An outdoor kitchen will level up your backyard entertaining style and make your decision to opt for a staycation this Summer one of your best holiday plans yet.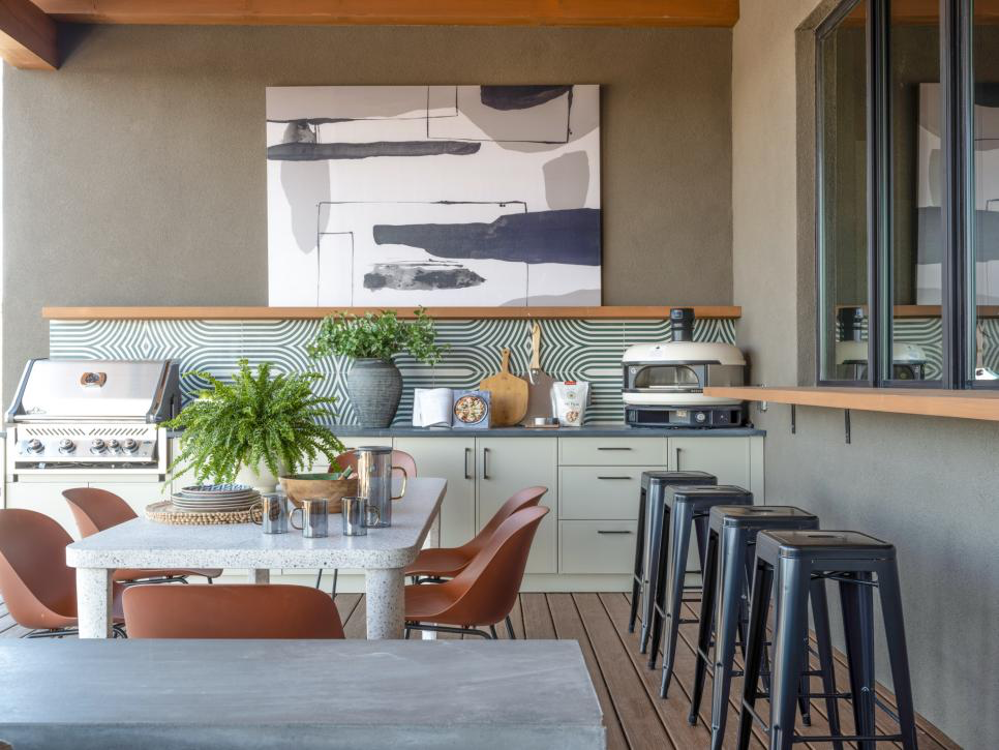 Image Credit: HGTV
Create different lounging zones.
We seek to create comfort and relaxation when we build our backyard retreats. You can easily maximize the comfy vibes by including different lounging zones within your outdoor space. A sunken firepit area with surrounding seating, lazy hammocks, garden swings, and outdoor sofas are all great options for improving the cozy factor in your backyard. With comfortable and durable outdoor furniture, your backyard will be the perfect place for lounging and entertaining on those warm Summer days.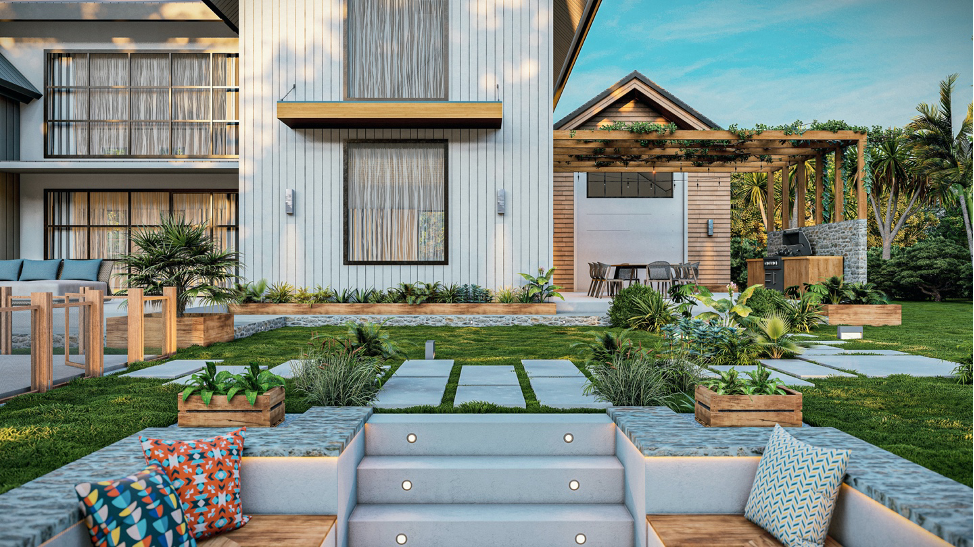 Image Credit: Unsplash
However you choose to rejuvenate your backyard for a Summer staycation, Wilder Architecture will help bring your vision to a reality!