Today's informed, educated and environmentally focused homeowner doesn't just expect superior performance and sophisticated designs; they now want to partner with someone that prioritizes sustainability and socially conscious initiatives in everything they do.
Having a high performing and healthy home isn't just for vanity or to jump on the latest home trend; this is now the standard. Between sustainable resources, professional-grade ventilation and energy independent initiatives, there has never been a better time for these different levers to be center stage when thinking of building your dream home.
This isn't at all just for social media – it's because there's a complete shift towards being socially conscious and the ecological footprint we leave behind when planning on where and how we live.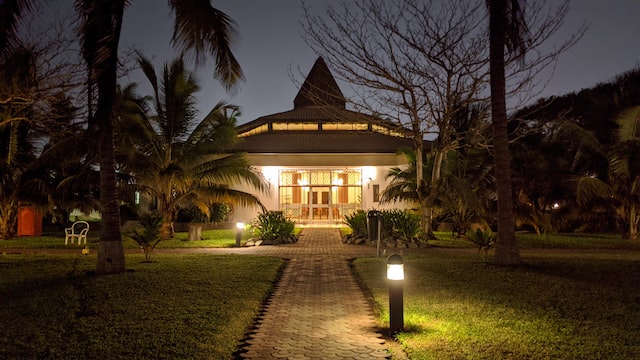 Photo Credit: Unsplash
What is a LEED Project?
We often hear this term, but what exactly is a LEED Project?
LEED stands for Leadership in Energy and Environmental Design. It is the most widely used green building rating system in the world, with a proud certification that is globally recognized and a symbol of sustainability achievement. This framework is available for virtually all building types and phases, including new construction, interior design, operations, and maintenance.
It is essentially the blueprint for developing a healthy, highly efficient green building.
What specifically goes into the anatomy of a high-performing home?
Energy-efficient improvements can add to the durability of a home and go a long way with reducing greenhouse gases. Progressive and environmentally conscious homes can be mutually beneficial with the government energy-efficiency incentives provided to help lower the cost of the build and the long-term sustainability model and the community's carbon footprint.
This can focus on areas such as the structural integrity of the home's bones. This is critical to preventing any intrusion from moisture; especially from attached garages need the proper insulation to mitigate any exhaust from entering into the home. It means having a well-sealed building to reduce carbon monoxide. Efficient HVAC systems (especially nowadays) are even more of a hot topic so fresh-air ventilation is being circulated. Programmable thermostats and solar water heaters are playing their roles with designing and implementing a high-performance home.
This is all under the scope of an architect
The architect isn't someone that just does the designs and permits. The architect is the one who is ultimately designing every element of you home – not just going to a builder and getting a spec home or a custom home. Builders take the lead on a lot of homes, but it's good to understand that there should be an understanding of the roles.
An architect doesn't just make blueprints. They help visualize the design aspects all the way through – including all of the aspects of a healthy home. It's also not good for a community to have this kind of repetition. Custom-built homes that incorporate the energy-efficient model are infused all the way through.
An architect should translate all of this no matter what your budget is
We do LEED projects and we incorporate those principles into everything we do. While it may be a competitive advantage for firms, we make it a priority and staple into every progressive home we design so it really isn't a key selling feature – and more of a commonplace with our designs. Regardless of the budget and vision, we make sure to implement and infuse LEED principles and Green Building Programs into everything we do. The lessons learned over the years gets translated into your project for an eco-friendly home you can feel comfortable living in and confident in your role with preserving the environment for decades to come.