The spring season is finally among us and, like clockwork, a comforting sense of growth and newness is detectable in the air. The highly sought spring breeze has awakened in its passage a yearning for change, for fresh upgrades.
This is your sign to follow through with your wish to turn your basement into a luxury recreational area. Whether the foundation of your home remains unfinished or is due for a remodel, the change of season is the perfect time to start planning this exciting project.
In the spirit of reinvigorated spaces, here are eight design ideas to give your basement a new and improved life!
A Zen Yoga Hub
If you are one to enjoy some time for yourself to move your body in an intentional way and focus, meditate and focus on your breathing, perhaps you'd like to consider turning your basement into a dedicated yoga room. While little structural changes are required to make this idea a reality, the work is all in the detail. You could redecorate the space using a neutral color palette and adding some yoga mats, some plants, a juice bar, and anything else that provides you a sense of calmness and would enable you to recenter yourself.
A Modern Home Gym
Building on the idea of creating a space where you can move your body and be active, you may want to transform your basement into a personal exercising room. This is a great idea if you enjoy working out, or if you would love to be more active but the accessibility and privacy aspects of public gyms discourage you. With your workout gear stationed one floor below, all you need is a few steps to reach your gym where you can get a sweat on with all the privacy in the world. Plus, you end up saving money in the long run!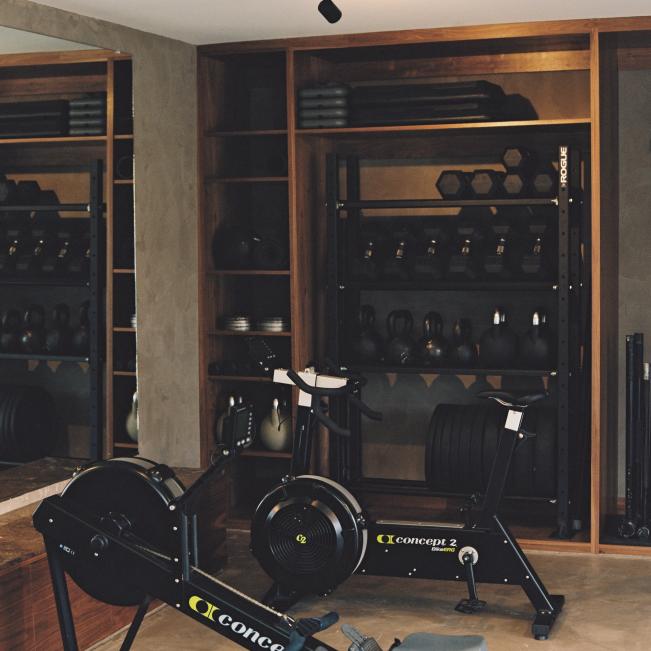 Photo Credit: HGTV
An In-House Movie Theater
Transforming your basement into a home movie theater is the kind of project that is sure to bring out delight and excitement. What's not to enjoy about watching a movie in what feels like a real-life movie theater, but in the comfort of your own home? Picture it; the gigantic screen, the rows of snug leather recliners, the classic bright red popcorn machine, the surround sound… The dream! If this is something that you've been debating for a while now, do it! You certainly won't regret it.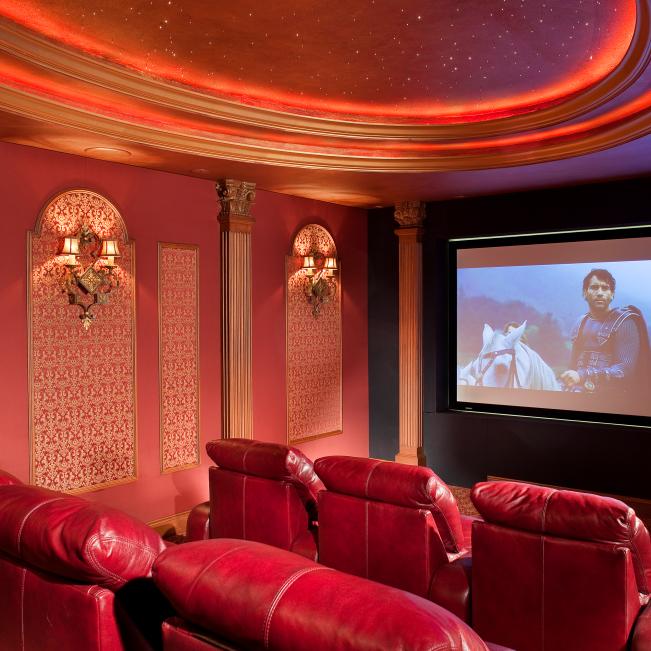 Photo Credit: HGTV
An Entertainment Zone
Perhaps rather than seeking time to yourself to relax, what you're looking for is a way to decompress in a social and entertaining fashion. If so, you may consider remodeling your basement into a game room, the perfect setting for receiving guests and letting loose. You could give the space a casino ambiance with the addition of a poker table and by turning a corner of the room into a luxury bar. You could also add a large TV screen to display whatever sports game is going on at the moment, and bring in a pool and/or foosball table. The possibilities here are endless and it's really up to you to determine the kind of entertainment zone you want to create.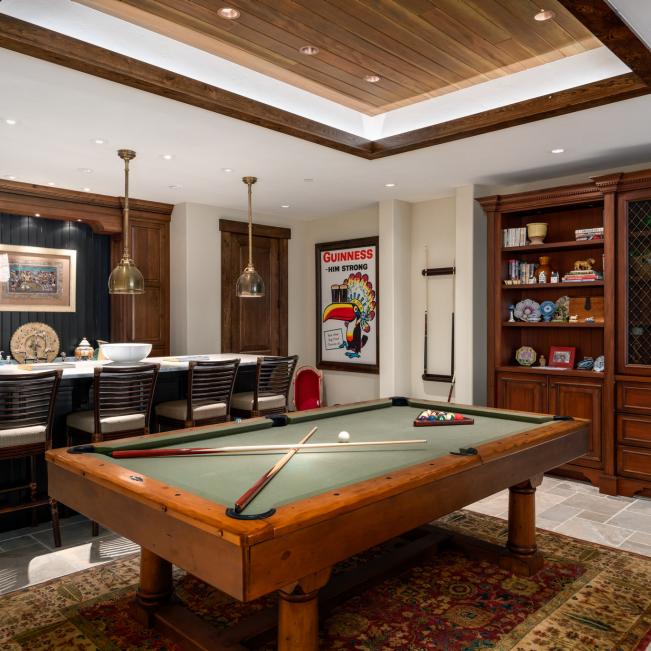 Photo Credit: HGTV
A Personal Home Library
Do you thoroughly enjoy reading and do you happen to own an embarrassing number of books? If so, turning your basement–or part of it–into your own personal library could be an exciting endeavor to take on. Complement your basement with a bunch of shelves onto which you can organize your novel collection, and increase the coziness level by getting a built-in fireplace, adding a large rug, and some comfortable seating. This is your chance to create your ideal reading setting right in your home!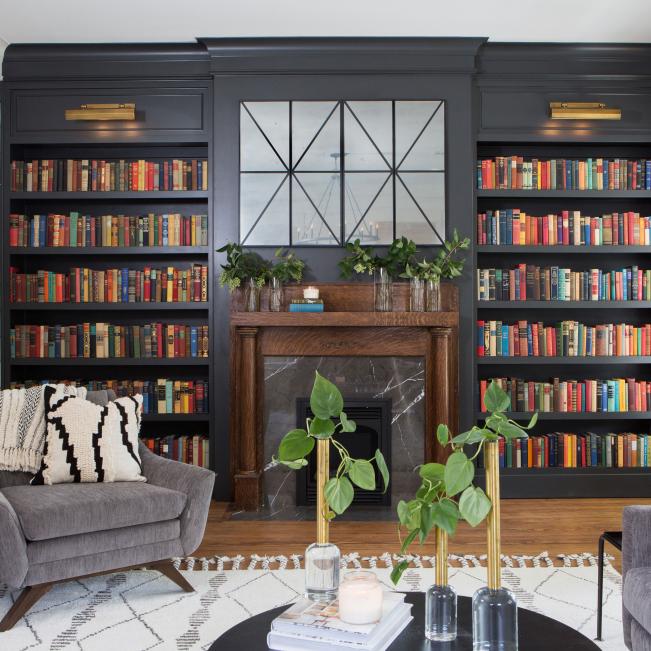 Photo Credit: HGTV
A Creative Art Studio
The right setting is crucial for creative inspiration to flow. If you're an artist or your hobby is to produce artworks, or if your children love to do arts and crafts, you may consider refurbishing your basement into an art studio. Spring this idea to life by bringing in some tables and chairs, canvas and paint, as well as storage cabinets for all other craft supplies. Since this is a space for expressive and out-of-the-box creations, have fun with the design of this room; make it visually and functionally match its purpose!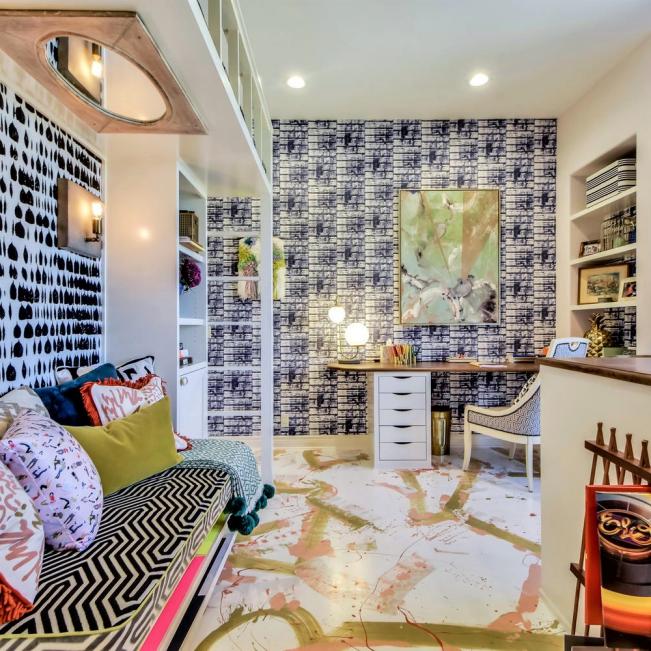 Photo Credit: HGTV
An Underground Swimming Pool and Spa
If you're looking for the ultimate luxury basement remodel, you may want to take the route of building an indoor swimming pool. To go one step further, you may also want to complement your underground pool with the addition of a spa and/or sauna where you can take a moment for yourself to relax and recharge after a long day. This is a great option if you and your family enjoy swimming and entertaining, but lack the backyard space or live in Chicago where the freezing winter temperatures prevent outdoor swimming for nearly half of the year.
A Soundproofed Music Studio
If music is at the center of you or your family's life, you may want to assign it a dedicated space in your home. If you like to record music, add your own recording setup. If you play musical instruments, you can move them all in this allocated room. If you and friends form a band or simply like to play together for fun, this would be the perfect spot to jam out. Don't forget to sound-proof the studio and you'll be able to make noise at any hour of the day without disturbing the rest of the house or your neighbors!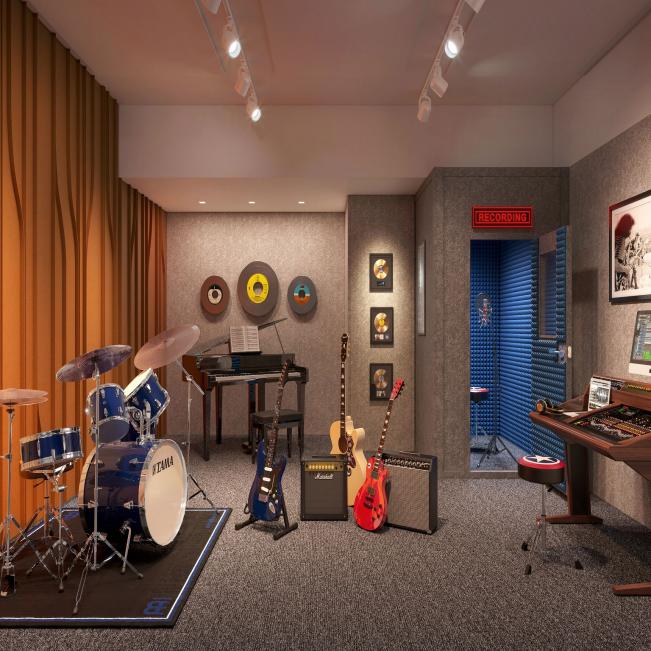 Photo Credit: HGTV
Repurposing your basement is an exciting project to take on. At Widler Architecture, helping you achieve those home projects that are near and dear to your heart is what we do. Contact us and we'll help you tackle the reinvention of your home's underground floor!